Data recorded with RaceChrono for Android, and mashed onto the video using RaceRender. Both are excellent tools I can recommend wholeheartedly.
Yup, I installed more bits :). See the link for full details.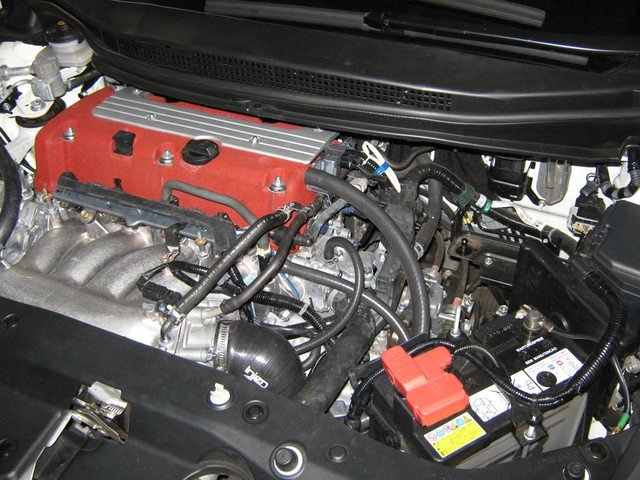 I also bought myself a small camera for recording laps. Here's my fairly boring first recording:
The Honda Owner's Club of South Africa hosted a Bridgestone-sponsored track day at Zwartkops this last Sunday. Was seriously awesome to be able to zoot around with similar performance cars, unlike a regular track day where you have to constantly worry about being run off the road by BMW M3s :D.
A highlight was a pair of Integras out on the track, although I'm proud to say my 'lil Type R was quite capable of outperforming them all day :P.
Grabbed a bunch of shots of the action.
[View Gallery]({{ relref "2010-06-27-hocsa-track-day" }})