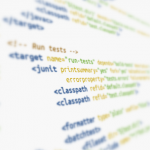 Now that we have dependency management with Ivy working along with everything else covered before, we've covered almost everything required to start building real projects with Ant.
Another thing any real project should have, is unit tests. Thankfully, using the scaffolding already put in place in earlier parts of this series, integrating a JUnit testing task into our existing build script is really straight-forward.
Continue Reading ...