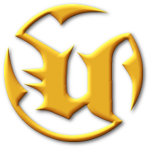 With all the talk of Unreal Tournament 4 possibly being cancelled one of these days, due to Epic's runaway success with Fortnite, I've decided there's really no reason to not be playing UT99.
Thus, we set about trying to run it on modern hardware, with a modern Linux installation.
As much as this is about setting things up on Linux, it's also partially my own attempt at some knowledge preservation, as a lot of this stuff ends up being forgotten or lost over time (it's been almost 20 years! a lot of the old sites and things you expect to find this info on simply do not exist anymore :()
This is part one of two, and will focus on installing and running the game using Wine.
Continue Reading ...